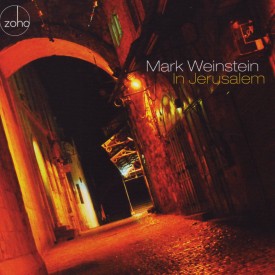 About Mark Weinstein
Award winning Jazz Flutist plays World Jazz and Straight-Ahead with world-class musicians rooted in the music of Cuba, Brazil, Africa, Argentina and his Jewish heritage. A Latin Jazz innovator, Mark was among the first jazz musicians to record with traditional Cuban rhythm sections in an epic making album, Cuban Roots, released in 1967 with Chick Corea on piano. His critically acclaimed recent recordings include such notables as pianists Kenny Barron, Omar Sosa, Aruán Ortiz, Axel Laugart, Mark Levine; guitarists Romero Lubambo, Dave Stryker, Jean Paul Bourelly, Vic Juris, Brad Shepik, Ed Cherry; bassists Santi Debriano, Nilson Mata, Pablo Aslan, Mike Richmond, Yunior Terry, Panagiotis Andreou; drummers Cindy Blackman, Victor Lewis, Paulo Braga, Mauricio Hererra, Marcello Pellitteri, Cecil Brooks III; percussionists Cyro Baptista, Pedrito Martinez, Francisco Aguabella, Roman Diaz, Milton Cardona.
Read Mark's Complete Biography
What People Are Saying...
"If you are one that thinks "delicate" when they hear 'flute,' forget that. Weinstein's approach is full-bodied and surging and loaded with swagger and swing."
— Mark Keresman, Jazz Improv
"Mark Weinstein has quietly established himself as one of the most wildly inventive flutists in modern memory."
— Raul d'Gama Rose, AllAboutJazz.com
"Flautist Mark Weinstein has always been a brave and cutting edge musician."
— Ken Dryden, AllMusic.com